Elodie Mailliet Storm CEO
Elodie Mailliet Storm is a recognized creative and business leader in the visual storytelling space. In 2016, Mailliet Storm was named a JSK fellow in media innovation at Stanford University where she researched the monetization of photography in the age of social and search. During her 11 years at Getty Images, she oversaw and helped build Getty Images' content offering and helped lead its strategic development. Most recently she was Getty Images' Senior Director of Strategic Development based in the Bay Area focusing on Getty Images' relationships with platforms such as Google, Instagram, Pinterest and Airbnb.
Erica Garber
Director of Philanthropy
Erica has worked in the arts for more than a decade in the San Francisco Bay Area and New York. Working at organizations such as the Museum of the African Diaspora, International Arts & Artists, and Art Resource, she has worked in a range of roles including curator, gallery manager, exhibitions manager, and development director. She was a Peace Corps Volunteer in Ghana and taught art in secondary schools both overseas and in the US. Erica is a graduate of the University of Arizona and Columbia University.
Jenny Jacklin Stratton
Impact and Engagement Manager
Jenny is a multimedia storyteller, photo-facilitator, educator and researcher. Concurrent with producing documentary and participatory arts projects, Jenny develops community programming, courses, research and evaluation for academic institutions, government agencies, non profit and grassroots organizations. She recently completed a U.S. Department of State FLAS fellowship in Arabic Language and Middle Eastern Studies and was a 2017 Lewis Hine Fellow at the Center for Documentary Studies at Duke University.
Abby Connolly Communications and Fellowship Program Manager
Abby studied photojournalism, visual editing and sociology at the University of Missouri prior to moving to the Bay Area. Before joining CatchLight she was the Lead Photo Editor at ViewFind — a visual storytelling startup based in San Francisco. She is committed to supporting photojournalists and amplifying the power of photography to affect social change. Follow Abby on Instagram.
Edgardo Vazquez Operations Coordinator
Edgardo understands the power visual storytelling holds. Communities are constantly going through change whether it is positive or negative and he believes it's important voices are heard and stories are seen for everyone to better understand how progress can be accomplished. He believes photography is a tool that can ignite change and is vitally important to our society in today's world. Edgardo majored in Urban Studies at the University of California Berkeley where his love for cities and social change intersected.
Nancy Farese, Board Chair
Nancy is a social entrepreneur, social documentary photographer and philanthropist living in San Francisco and Boston. In 2009, Nancy founded PhotoPhilanthropy, and today serves as Board Chair of CatchLight. Nancy lectures, teaches and blogs on the use of photography as a social tool. She currently serves on the board of Southwire Company in Carrollton, Ga, and KQED Public Media in San Francisco. Nancy is a graduate of Vanderbilt University and The Harvard Kennedy School of Government.
Ed Kashi is an award-winning photojournalist and filmmaker dedicated to documenting the social and geopolitical issues defining our times. A member of VII Photo Agency, Ed's work has been published and exhibited worldwide, as well as featured in nine books. Ed is also an educator, mentoring photography students and lecturing on photojournalism and multimedia storytelling. Ed's awards include UNICEF's Photo of the Year, a Prix Pictet Commission, and honors from World Press Foundation, Pictures of the Year International, Communication Arts and American Photography.
Robert J. Rosenthal is the former executive director of The Center for Investigative Reporting. An award-winning journalist, Robert has worked for The New York Times, Boston Globe, Philadelphia Inquirer and, most recently, the San Francisco Chronicle, where he served as managing editor. He was a Pulitzer Prize finalist in international reporting, a four time Pulitzer judge, and has taught at Columbia University and Cal Berkeley Graduate School of Journalism.
Deirdre Atkin Hockett served as partner and managing director at Laurel Management (Hall Capital Partners), and prior to that, as vice president of private client services and of corporate finance for JP Morgan & Company. She currently gives her time to community-based organizations that advance education, serving as a board member for Friends of the San Francisco Public Library, The Little School (San Francisco), San Francisco School Volunteers and Children's Garden (San Rafael).
Mike Ramsay is co-founder and former CEO of TiVo. He was Senior VP at Silicon Graphics managing the media technology venture Silicon Studio. He has served as a Director of Netflix, Lytro, Loopt, Rapid Mobile, Fanhattan, Conviva and KQED Public Media. Mike was awarded the Royal Academy of Engineers: Sir Frank Whittle medal for his work at TiVo and is a member of the Consumer Electronics Association Hall of Fame.
Stephen Mayes is executive director of the Tim Hetherington Trust, bringing 25 years of experience in the areas of journalism, art, commercial and fashion, most recently as CEO of VII Photo Agency. He was SVP at Getty Images, overseeing the content strategy and later SVP at eyestorm.com, representing high-end artists in the consumer market. Stephen also worked with Art and Commerce as Director of Image Archive.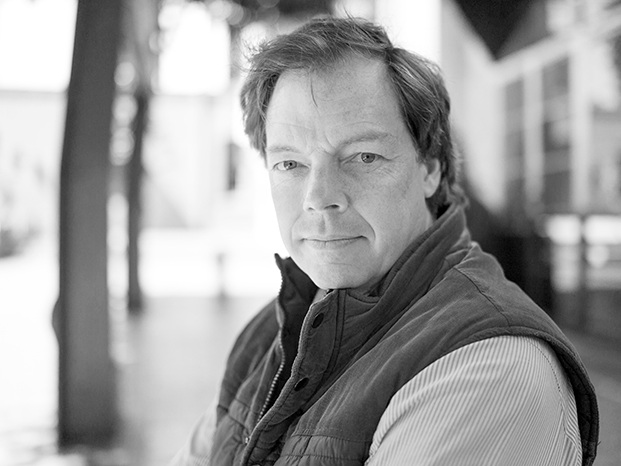 Christopher Michel is a photographer, investor, and entrepreneur. The founder of Affinity Labs, Military.com and Nautilus Ventures, Chris serves on the boards of 3D Robotics, Kixeye, Dale Carnegie and Tugboat Yards. Chris holds an MBA from Harvard Business School, serves as a life member of the Council on Foreign Relations and holds an honorary doctorate from Tiffin University.



Banner image: © 2018 CatchLight Fellow Andrea Bruce