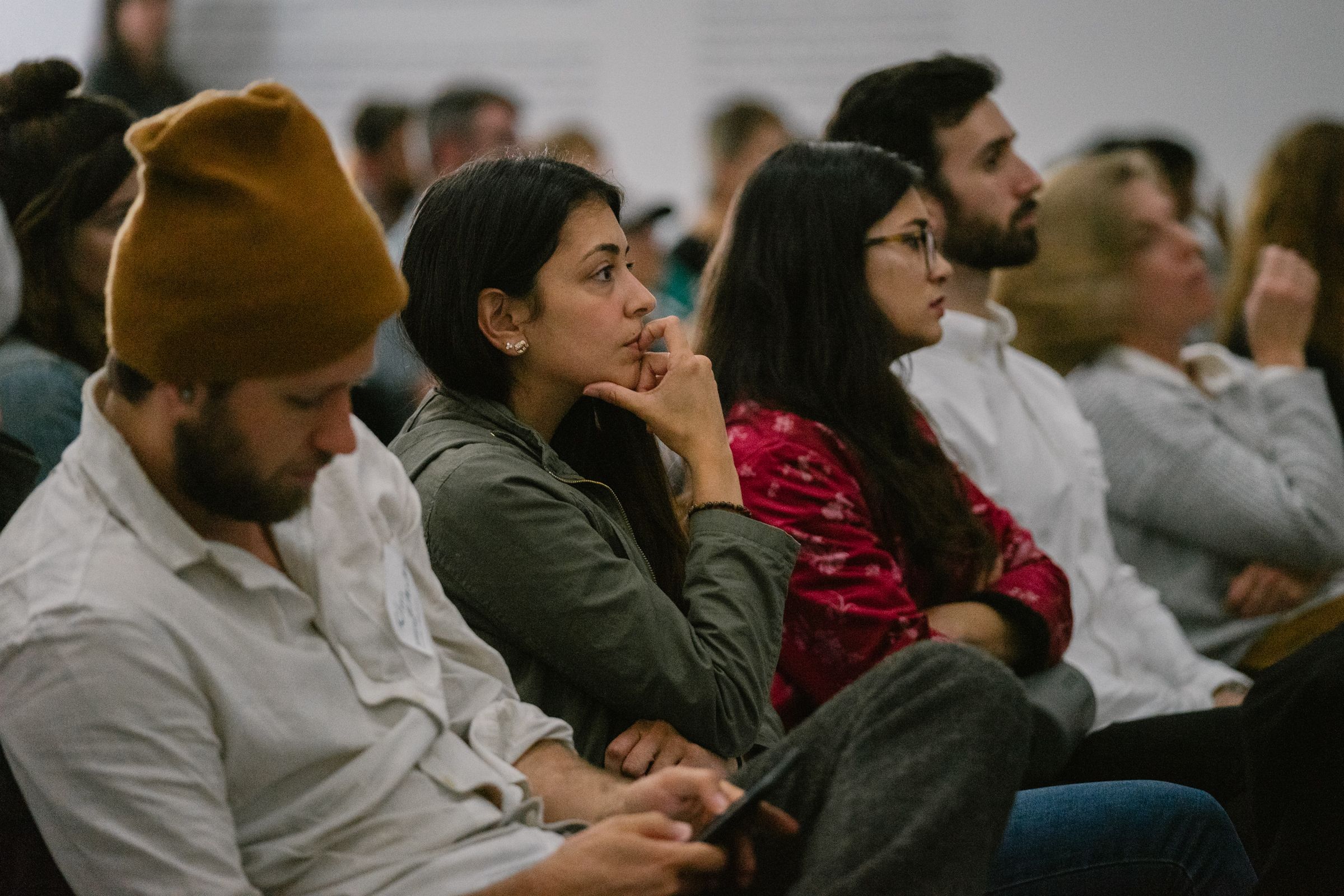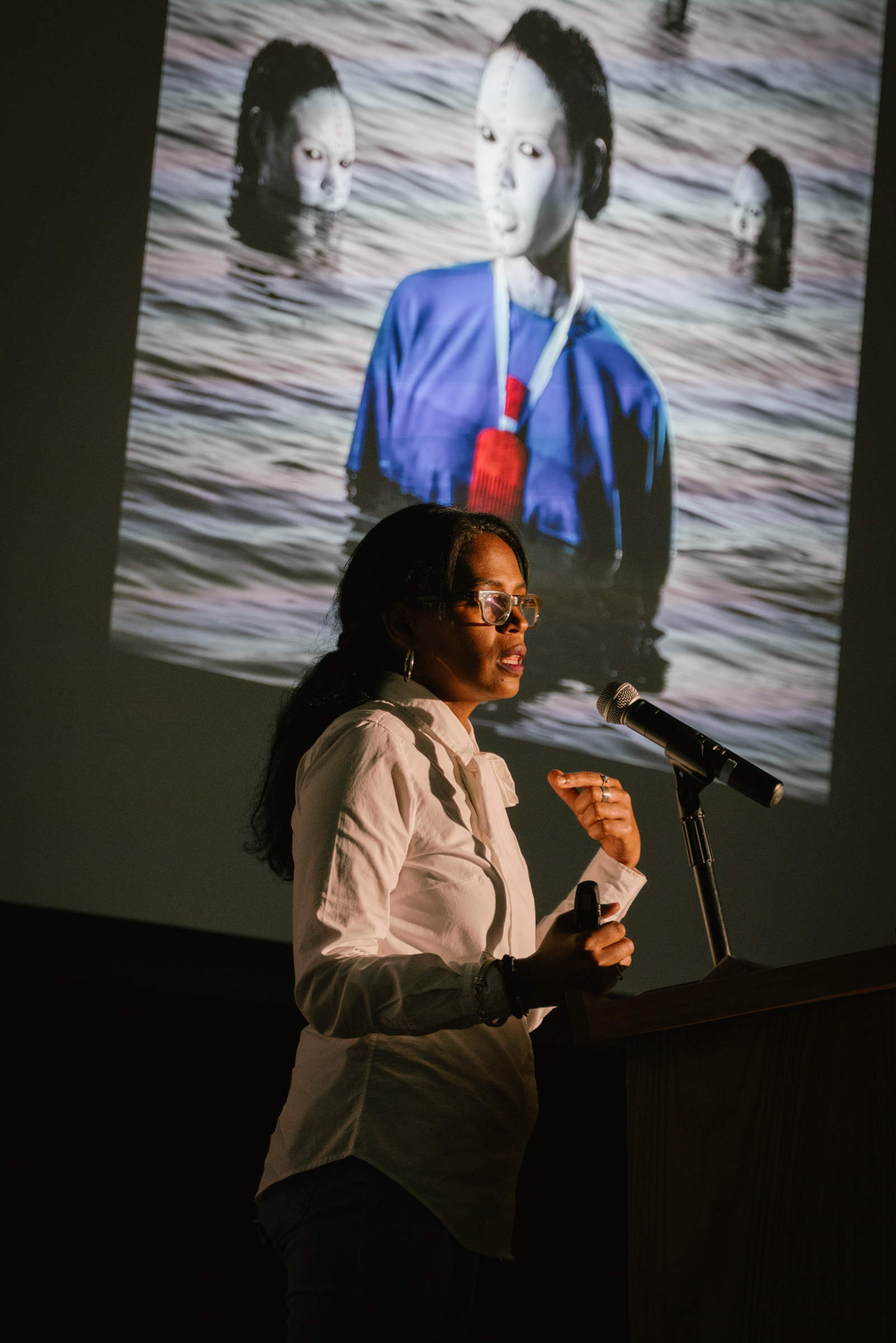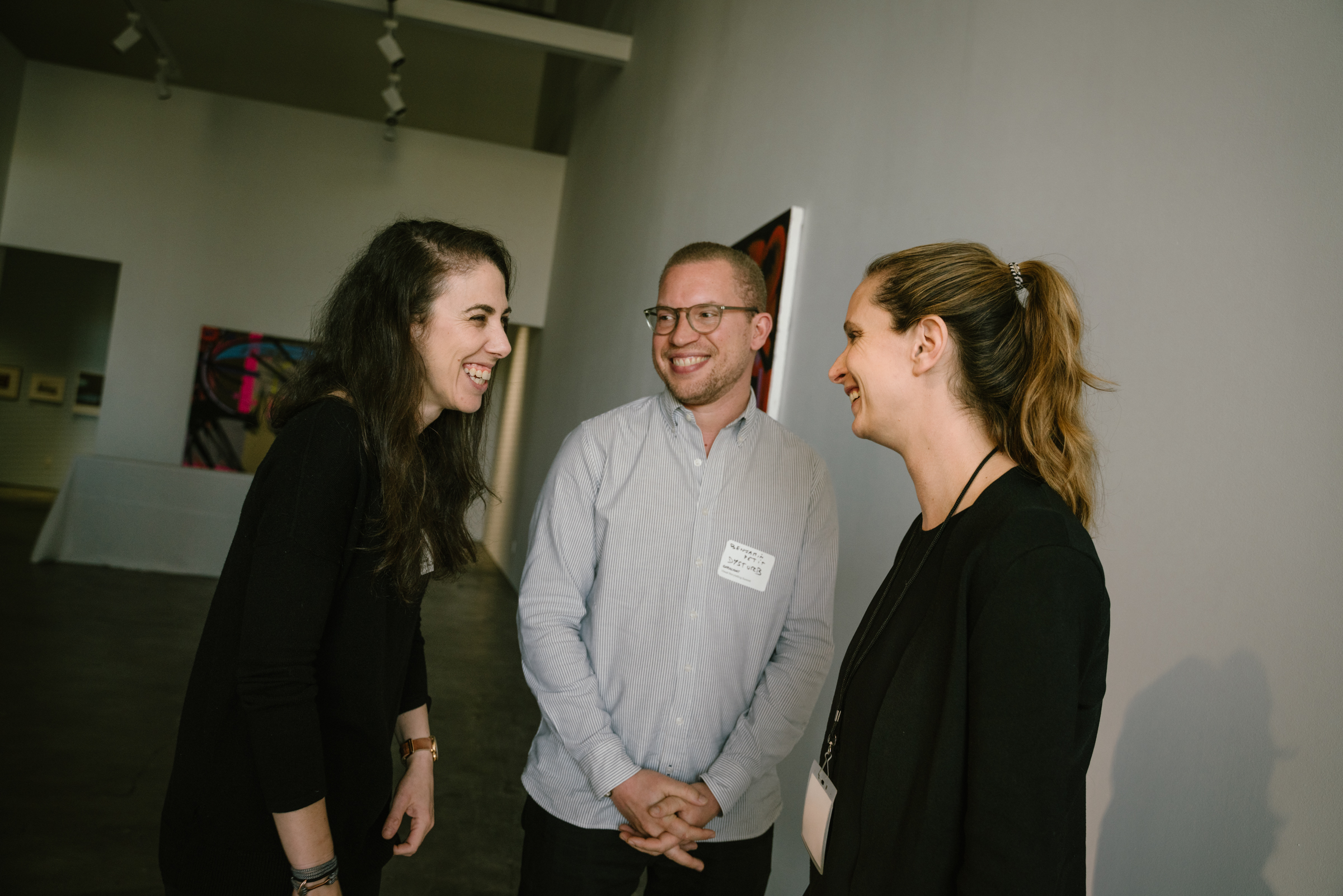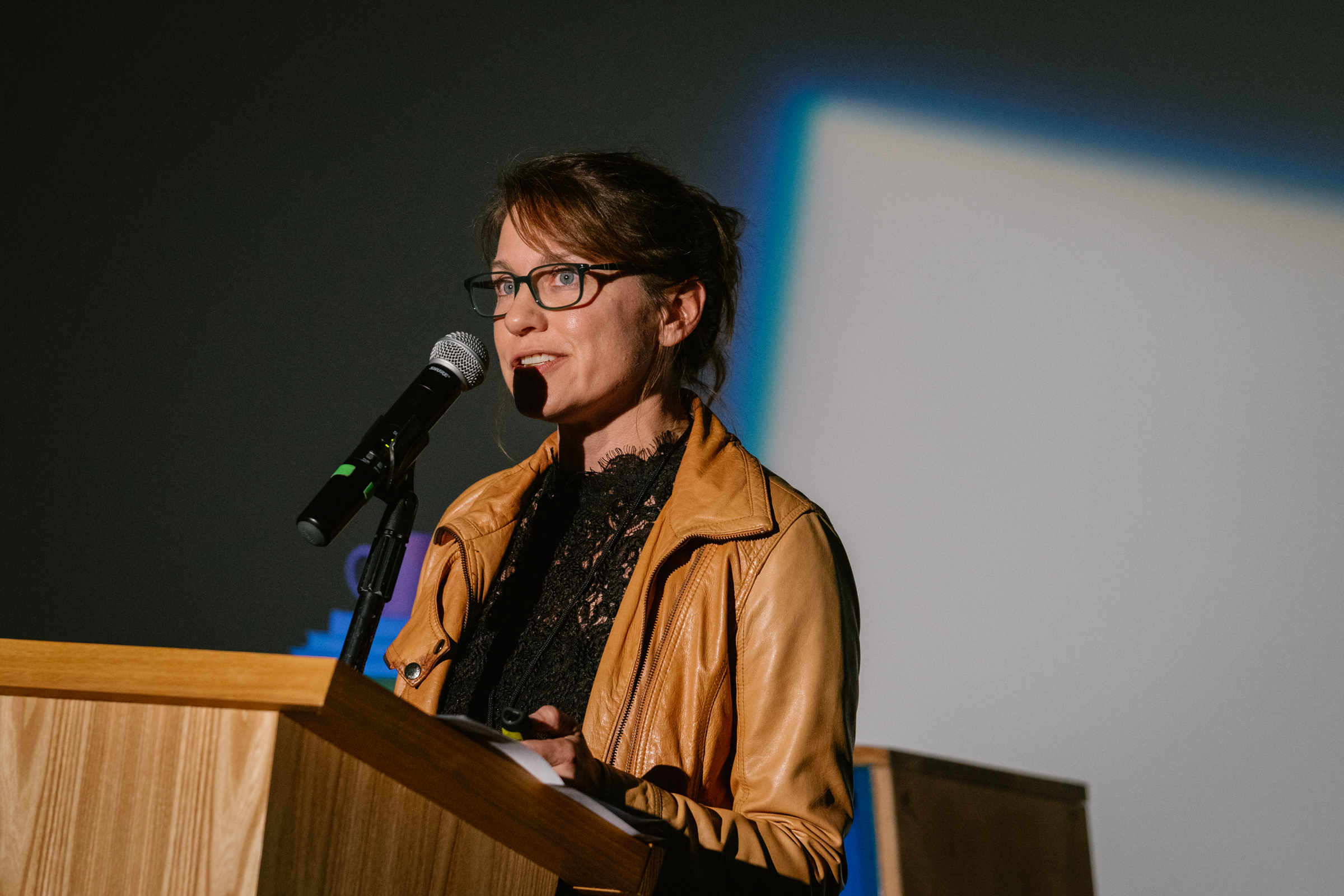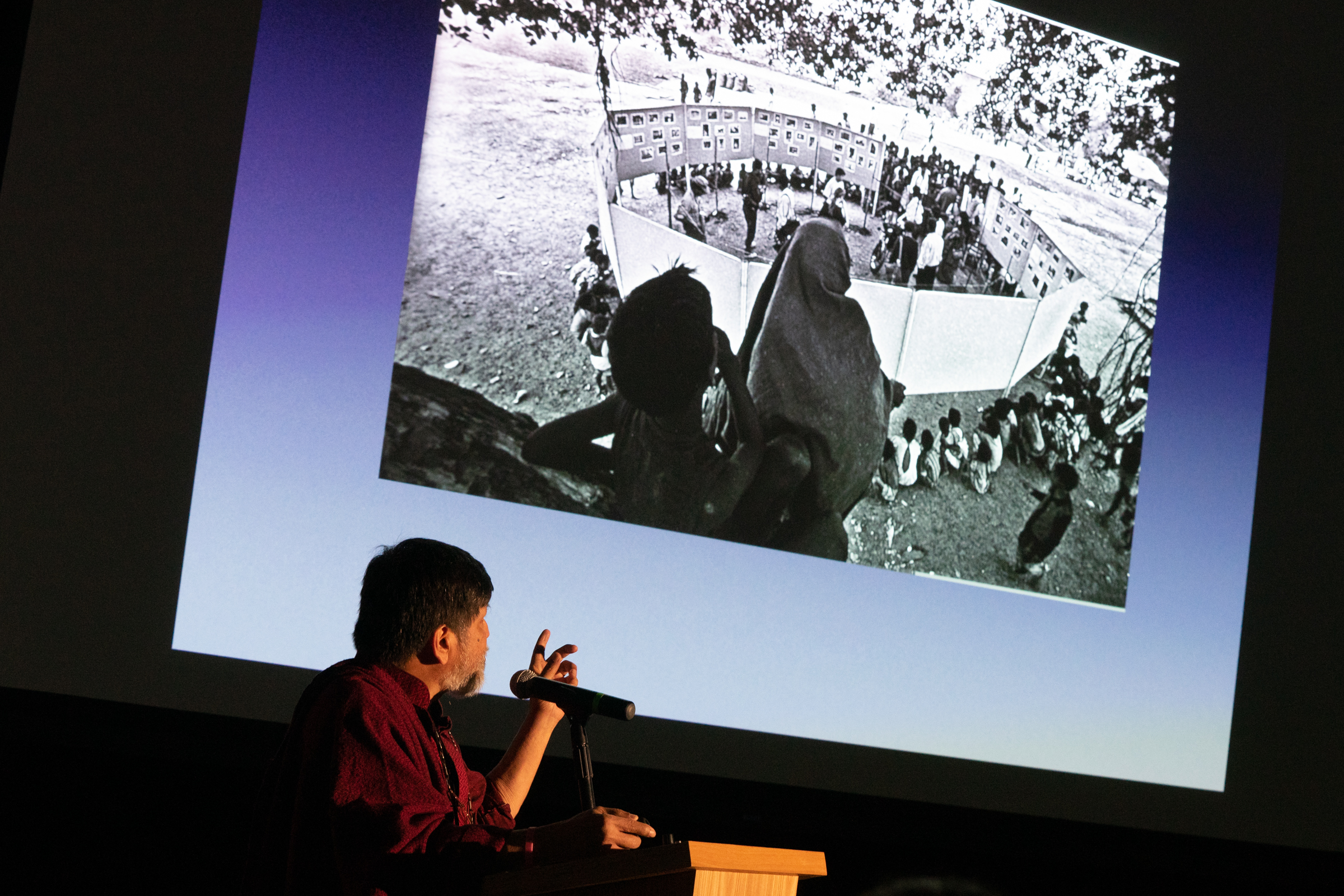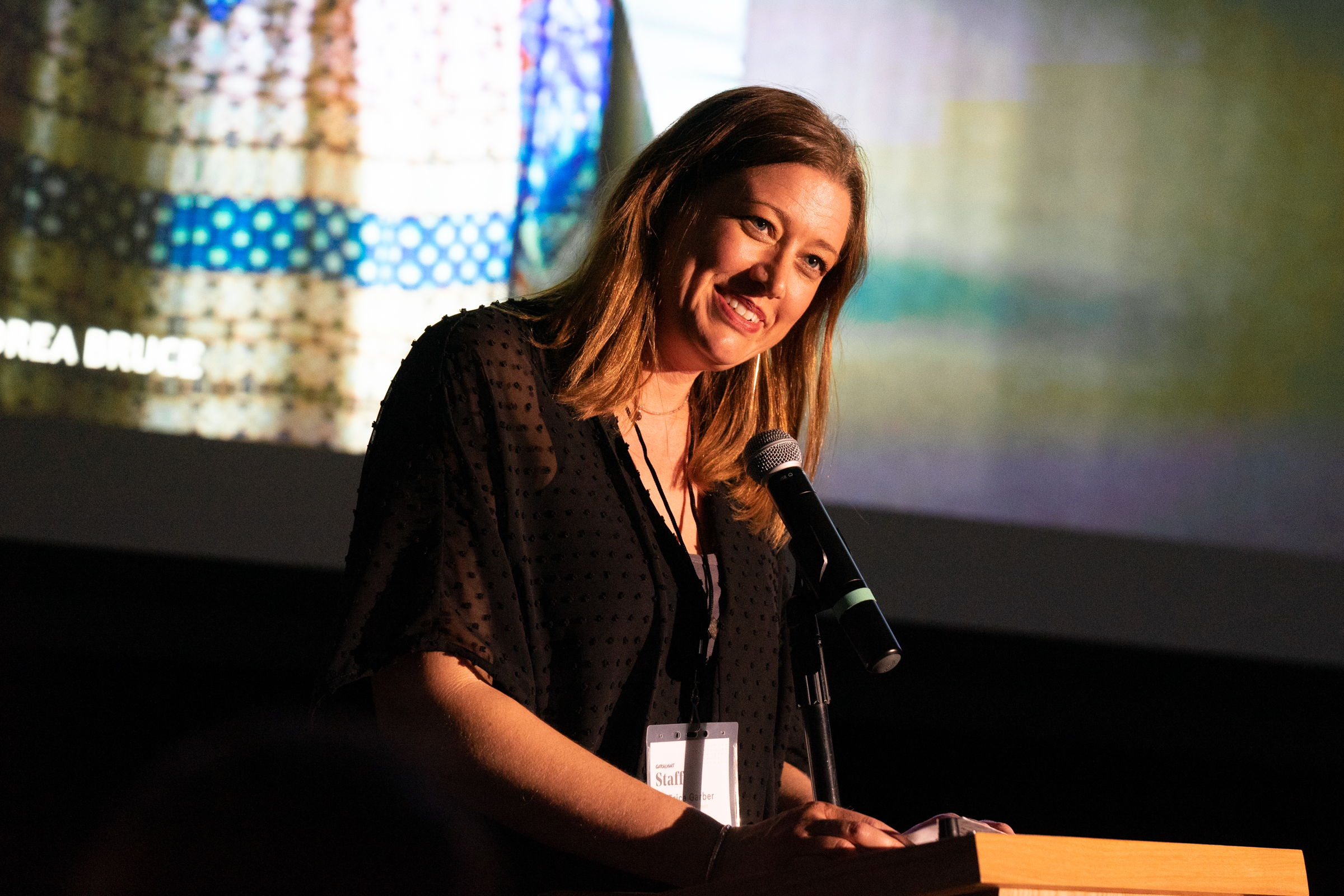 Photos by Sarahbeth Maney, check out more of her work here.
Thank you to everyone who came out to the CatchLight Visual Storytelling Summit at McEvoy Foundation for the Arts. We are so grateful for the outpouring of support from all of you who turned out to make this such a successful and inspiring day celebrating the power of visual storytelling.
The immersive day of conversation, inspiration and community featured some of the leading voices in visual storytelling and started off with our inaugural Portfolio Review produced in partnership with United Photo Industries.
We are so grateful to all of you who made this event possible: To McEvoy Foundation for the Arts for going above and beyond to host this event with us. To the incredibly talented group of portfolio reviewers that donated their time to conduct portfolio reviews with 45 photographers. To all the speakers and CatchLight Fellows for showing us why visual storytelling is so critical and continuing to inspire our audiences. To United Photo Industries for partnering with us to produce our first ever portfolio review. To our amazing volunteers and event staff who we could not have put on the event without. And last but not least, a special thanks to our sponsors Google, PhotoWings, Fort Point Beer Co., Farley's Coffee and Dandelion Chocolate. Thank you all for being a part of this!
The Program:
9:00 AM-12:00 PM: The CatchLight Portfolio Review by application
12:00 PM: Summit Doors Open & Food Truck Lunch
1:40 PM: Raising Photography Voices: Aida Muluneh on upending the foreign gaze and mentoring the next generation of photographers from Africa
Speaker: CatchLight Fellow Aida Muluneh
2:50 PM: The Ferguson Effect? Considering police-community relations in Sacramento through documentary filmmaking, investigative journalism and scholarship
Speakers: CatchLight Fellow Carlos Javier Ortiz & Dr. Cid Martinez
Moderator: Robert J. Rosenthal
3:45 PM: Offline & Online: The future of visual storytelling in the digital age
Speakers: Anna Dickson, Visual Lead at Google Image Search, Joel Flory, Co-Founder & CEO of VSCO & Benjamin Petit, Photographer and Co-Director of #Dysturb
Moderator: Elodie Mailliet Storm
4:40 PM: Our Democracy: Andrea Bruce combines photography, education and community engagement following Alexis de Tocqueville's mid-1800s route in communities across the United States, asking the question, "What does democracy look like today?"
Speaker: CatchLight Fellow Andrea Bruce
5:20 PM: Keynote Speech: Formerly imprisoned Bangladeshi photographer and Time's Person of the Year, Shahidul Alam, recounts his path from photographer to human rights activist and freedom of the press leader.
Speaker: Shahidul Alam
6:00 PM: Happy Hour & Conversation